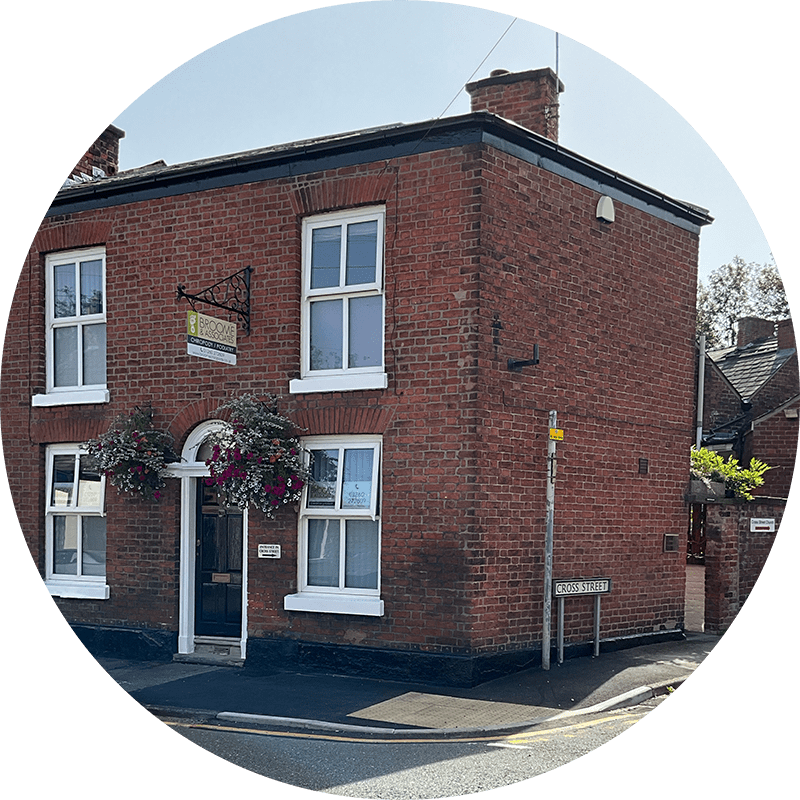 THE PRACTICE
Broome & Associates is a well established family run Chiropody/ Podiatry practice that has built up an enviable reputation since it opened in 1993.
We are conveniently located in Congleton town centre at the corner of Antrobus Street and Cross Street.
We have two clinic rooms situated on the ground floor and one new clinic room upstairs. We are open each weekday and one Saturday morning each month. A home visiting service is offered to people who are housebound and live within a six mile radius of Congleton town centre.
Our five Podiatrists pride themselves on their commitment to provide a professional, high quality and comprehensive service to meet individual needs.
Treatments range from general foot health, nail cutting, callus and corn removal to more specialised interventions such as verruca treatments, needling, nail surgery, insole fitting, diabetic foot assessment and management. We work with other professional services as the needs arise.
Our treatment aims are to reduce pain, increase comfort, maintain maximum mobility and daily living independence.