WHO ARE BROOME & ASSOCIATES?
Broome & Associates Chiropody / Podiatry was established by Nick and Sandra Broome in January 1993, with the help of family and friends. Prior to opening, Nick had gained valuable experience in a private practice in Stafford where he worked as an Associate for approximately five years.
Initially, Nick worked alone in the new practice, however, soon we were able to take on Associate Podiatrists and we are very proud of the fact that some of them have stayed with us for a long time to meet the growing needs of the practice.
The philosophy of the practice has always been to provide a high quality professional podiatry service for a reasonable fee.
Listening to our customers feedback and providing a friendly, welcoming environment has always been part of the ethos to ensure that the service we provide is as good as it can be. We are very grateful to our regular customers who are loyal and respectful of what we aim to provide.
We continue to enjoy our work with our customers which makes coming to work a pleasure..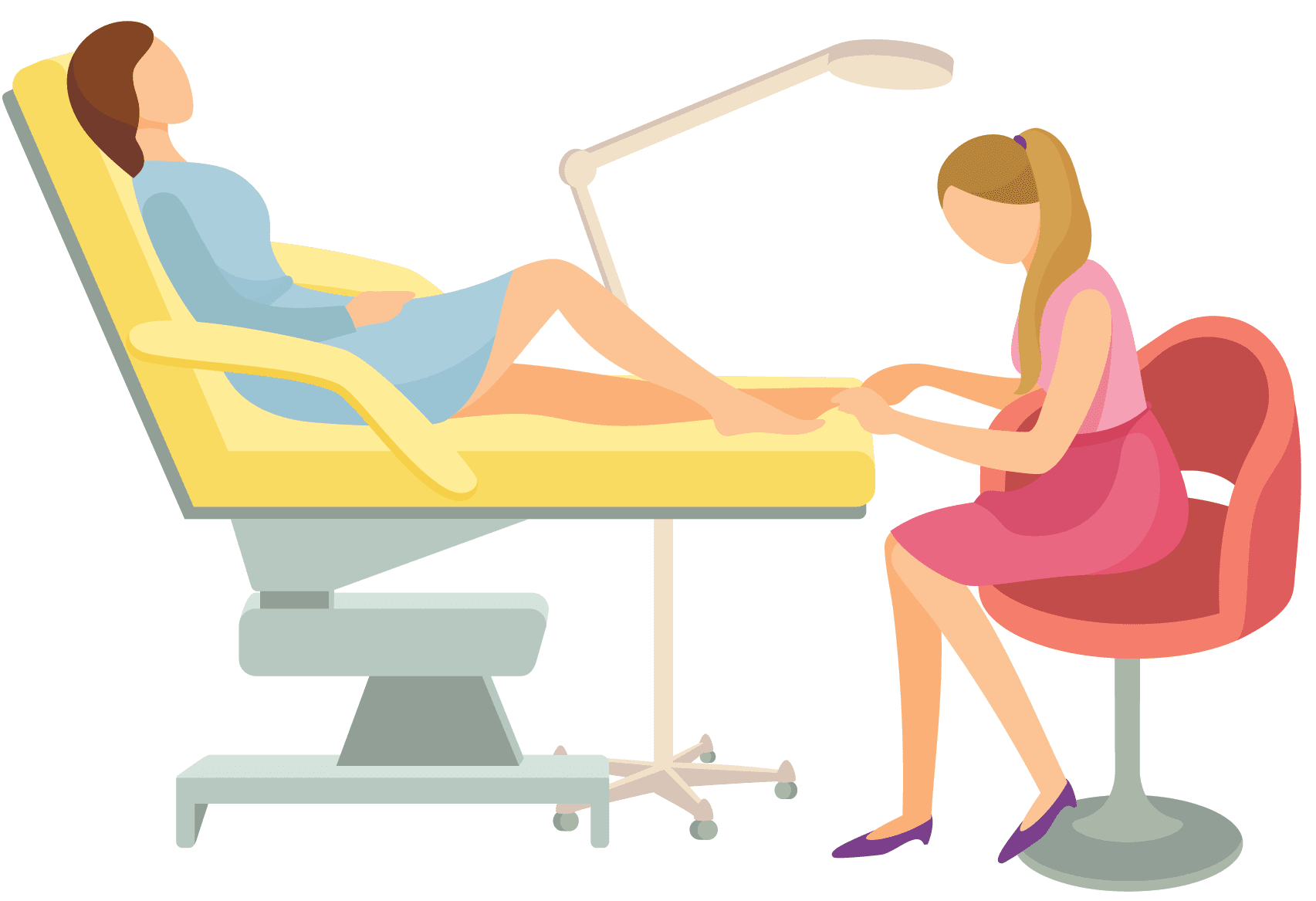 COVID-19 TREATMENT GUIDELINES
WE ARE OPEN
To clients who are well, and not displaying any signs of Covid 19 :-
• New continuous cough
• High temperature
• Loss of smell/taste
• And also to clients who have not been asked to self isolate by Track and Trace or be in quarantine after travel.
We are offering appointments on a 45 minute basis to comply with College of Podiatry requirements.
We are implementing social distancing, doing the necessary cleaning and infection control, and wearing PPE.
Please aim to attend your appointment at your appointment time. We can only accommodate 2 clients in our surgery at once, so anyone arriving early or accompanied will be asked to wait outside or sit in their car, or if possible, to go for a walk.
All clients must have a face covering in place before entering the surgery.
Payment can be made by contactless card.
Hand sanitiser is available and recommended for client use upon entering and leaving the surgery.
"Worth every penny, my feet feel magnificent."
"Cancellation service very helpful, ensured a much more convenient appointment. Very pleasant, friendly staff. Came out very satisfied and walking on air. Excellent would recommend."
"Lovely atmosphere. Excellent service and advice, thank you very much."